Aero speedboats
The concept of airboat means a light, fast ship. Due to the peculiar shape of the hull, the contact area of ​​the bottom with water is minimal and the very effect of planing is created. This technology is used
seaplanes, some sailing ships, and water skis.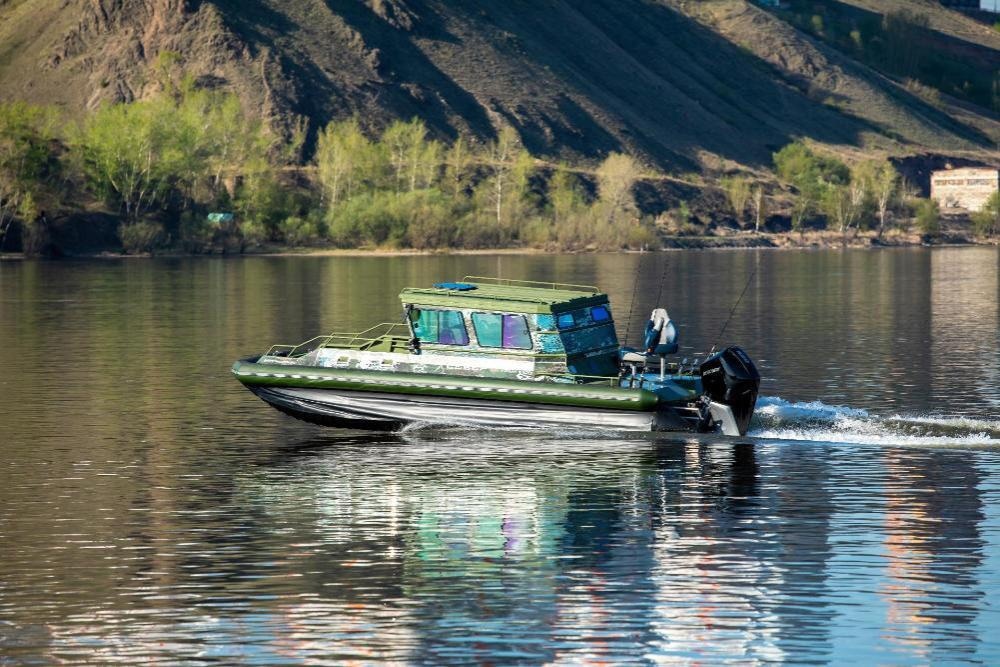 One of the most practical and impressive examples of the use of this effect is in airboats. Thanks to
powerful engine and massive propeller create thrust, and scales protected cylinders allow you to glide through the water
at record speeds. Of course, such a boat is not limited to one surface of water.
Aero speedboats company "North»Are able to conquer ice hummocks, snow covers and dangerous rocky rivers.
This makes this transport not only an amazing physics game, but also a real assistant to a wide variety of specialists: from an ordinary hunter to an Emergencies Ministry rescuer.
The Sever company presents a number of airboat models:
compact
overpassable
freight
tourist
We have mastered this technology so much that a couple of years ago we assembled a unique Phantom 860A - a full-fledged planing water bus, which anyone can buy by special order today. And it will be a truly epic journey!
Our workshop produces

premium class airboats,

and this means that every passenger will feel at home in his cabin.
Our specialists pay great attention to individual customer requests: we can install any additional electronics in your new vehicle, equip the salon with everything you need. Music system, monitors, locators, and even a satellite dish - our experience in the modernization and tuning of water transport knows no boundaries. And this is for real special offer.
As the only company capable of vouching for the reliability of each piece of equipment, we are chosen by compatriots, comrades from the CIS and even foreign connoisseurs of airboats.
When it comes to fishing by the lake, each of us will think three times before acquiring an entire water fortress, but when we talk about working in the far north, transporting several tons of resources or banal emergency assistance in remote corners of the country - without airboat "North" you can't do it here.
Already today, the largest companies and structures, such as Norilsk Nickel and the Russian Emergencies Ministry, are cooperating with us, and we are reasonably proud of this achievement.
Find out the price of the airboat, study the technical characteristics and, most importantly,

try it out personally

in combat conditions, you can at any of our five dealerships!