"North" hovercraft
One of the most common types of amphibious vehicles is a hovercraft.
An understandable design based on pushing out air with the help of large propellers seems to the average buyer the best option when choosing a vessel, but here there are also disadvantages.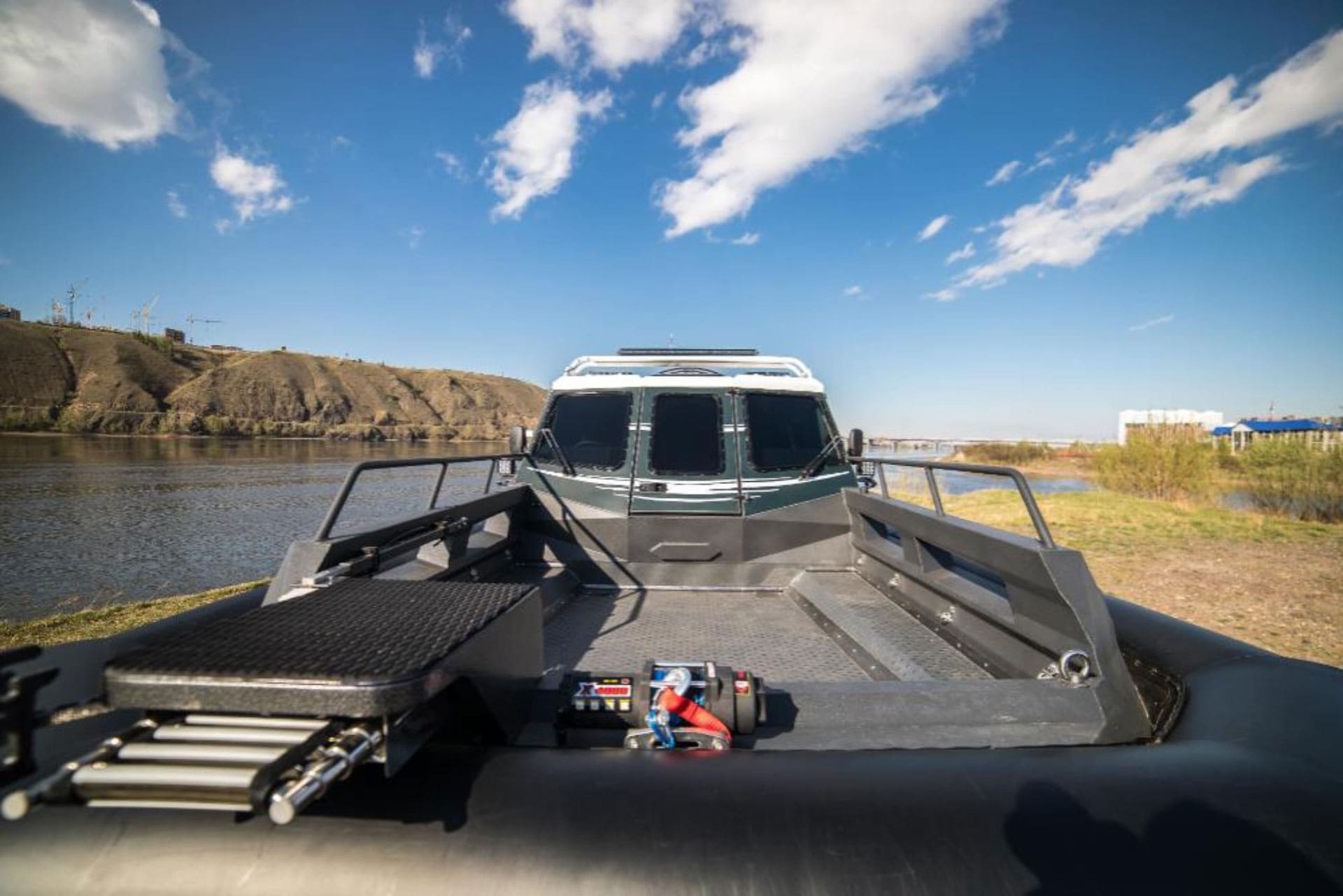 The first is the price.
As a rule, not everyone can afford to buy a hovercraft. The quality of materials and the constant need for manufacturers to reduce the weight of the structure leads to the fact that the price of such a boat grows exponentially with every centimeter of its area.
Compact models exist, but in practice such vessels are not very convenient, especially if the purchase does not have an impressive storage space.
Hence the second problem follows.
Hovercraft, as opposed to airboat "North", is a transport with huge dimensions, which will not allow you to easily store it in the same garage.
If you are not a member of the rescue group and use the SVP for your personal purposes, this unit must be stored somewhere, not to mention its transportation in ordinary urban conditions.
An experienced pilot will notice that the airbag is at least good for nature.
Thanks to their design, it is not disturbed:
vegetation
no harm is done to small animals
no harm to fish
Note that modern airboats do not suffer from these problems either.
The cross-country ability of the latest North models, coupled with their unprecedented maneuverability, can ensure an interesting and environmentally friendly journey at any time of the year.
Also "North" took care of the aluminum frames of his airboat.
Thanks to our technology, we reduced the weight of vehicles to a minimumso that every driver feels like they are in the cabin of their own SUV.
Grab your friends, load up with food, gear and go on the best fishing trip of your life!