Snowmobile
A word like "snowmobile"Refers us to the history of Soviet technology.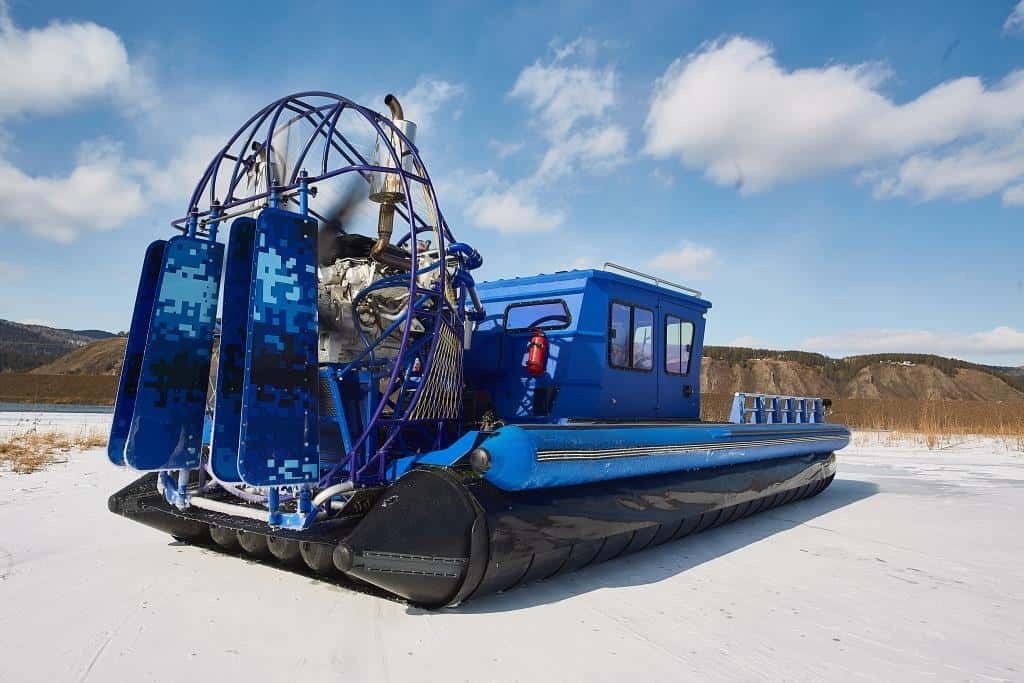 Elongated cockpits with a large propeller at the back were developed even before World War II.
and were used in remote parts of the country for a wide variety of daily needs. Postal service, transportation of food, medicine - it all came out.
Not everyone could afford to buy a snowmobile. In those days, such equipment was not released for free sale and its production was strictly controlled.
However, the local Kulibins made their own variations. Such snowmobiles did not have a price and were more the fruit of an inquisitive Soviet mind than a serious transport based on calculations, but it was thanks to this that this type of transport became so popular.
Snowmobile come a long way, they have been modified and changed.
Today, their ideological continuation is equipment of the company "North» , which took all the best from almost 100 years of experience
and refined each of these elements.
The propellers are now powered by powerful Chevrolet LS-3 and LS-A engines, and the ridiculous skis have been replaced with impact-resistant scales, under which special cylinders are installed.
This design allows you to do what our ancestors never dreamed of:
overcome snowy paths
go down mountain rivers
go out of any hummocks
cut the water surface at great speed
Internal amenities have not remained unchanged either.
Today, the great-grandchildren of the first snowmobiles can boast:
handcrafted interior
spacious luggage compartments
sleeping places for several people
Plenty of forward decks of equipment "North" allows to place cargo any size, and in some models - even transport ATVs or snowmobiles... This makes the new generation snowmobile not only a valuable asset for recreation, but also can significantly contribute to an increase in the speed and quality of work.
A pleasant bonus will be the opportunity to study in detail, understand the technical characteristics and get
online consultation

according to any of the models, which, of course, our distant ancestors never dreamed of!