Airboat
We all know what a regular boat looks like. An uncomplicated design of a body and a motor has been used everywhere for more than a dozen years, and over time such transport has become truly popular. We are sure that if not our fathers, then their friends somewhere in the garage still has a shabby boat on which they once fished.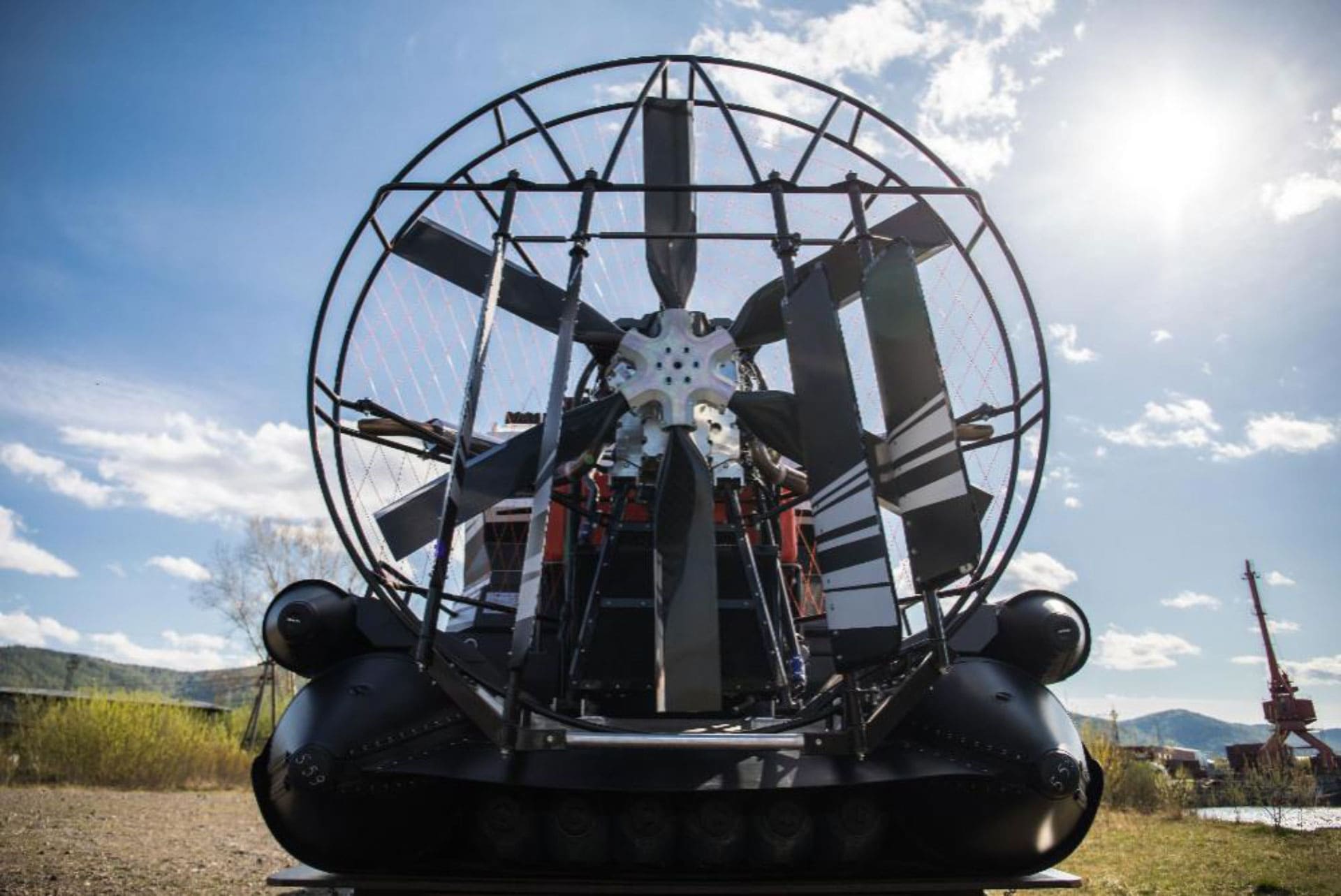 But time goes on and a lot of people just began to lack rather limited functionality. I would like to develop great speed, stop at any shore I like, and it's commonplace not to get stuck in the rocks.
Aeroboat is the next, but fundamentally new iteration of this transport.
Reminding only in general features of the "old-fashioned" technique - today such a technique overcomes snow, ice, hummocks, rocky surface
and other dangerous obstacles. You no longer need to worry about your safety, rafting down a mountain river and wrapping yourself in a pea jacket to
do not catch pneumonia.
The Sever company creates

airboats

premium class,

each of which is equipped with a comfortable cab,
in which the owner feels better than in an expensive car.
Our engineers have developed a unique all-welded hull structure, thanks to which such a boat does not overturn.
and keeps the wave up to 1 meter.
Powerful Chevrolet engines provide a safe speed of up to 150 km / h, which, with a huge load of several tons, becomes a huge advantage in the work with the transportation of various goods.
Of course, many will want to buy a recreational airboat.
We have foreseen this by organizing sitting and sleeping places in the cockpit, so that even a vacation in the deep taiga will pass for you with maximum comfort. However, this technique has already been tested not only by domestic nature. Aerocaters Sever found their new owners far beyond the borders of Russia.
Our approach to assembly and our proven models in harsh conditions are a clear example for a foreign buyer - this technique can be trusted.
Thus, recently we have shipped a large consignment of our boats to Dubai and this is just the beginning!