Phantom 650 "Hunter"
"Hunter", as the name suggests, is ideal for comfortable hunting or fishing. A small boat has impressive characteristics - it moves at a speed of up to 150 km / h, can carry up to 1000 kg, can accommodate 5 people,
and like everyone else airboat our production, has excellent maneuverability and is as safe as possible.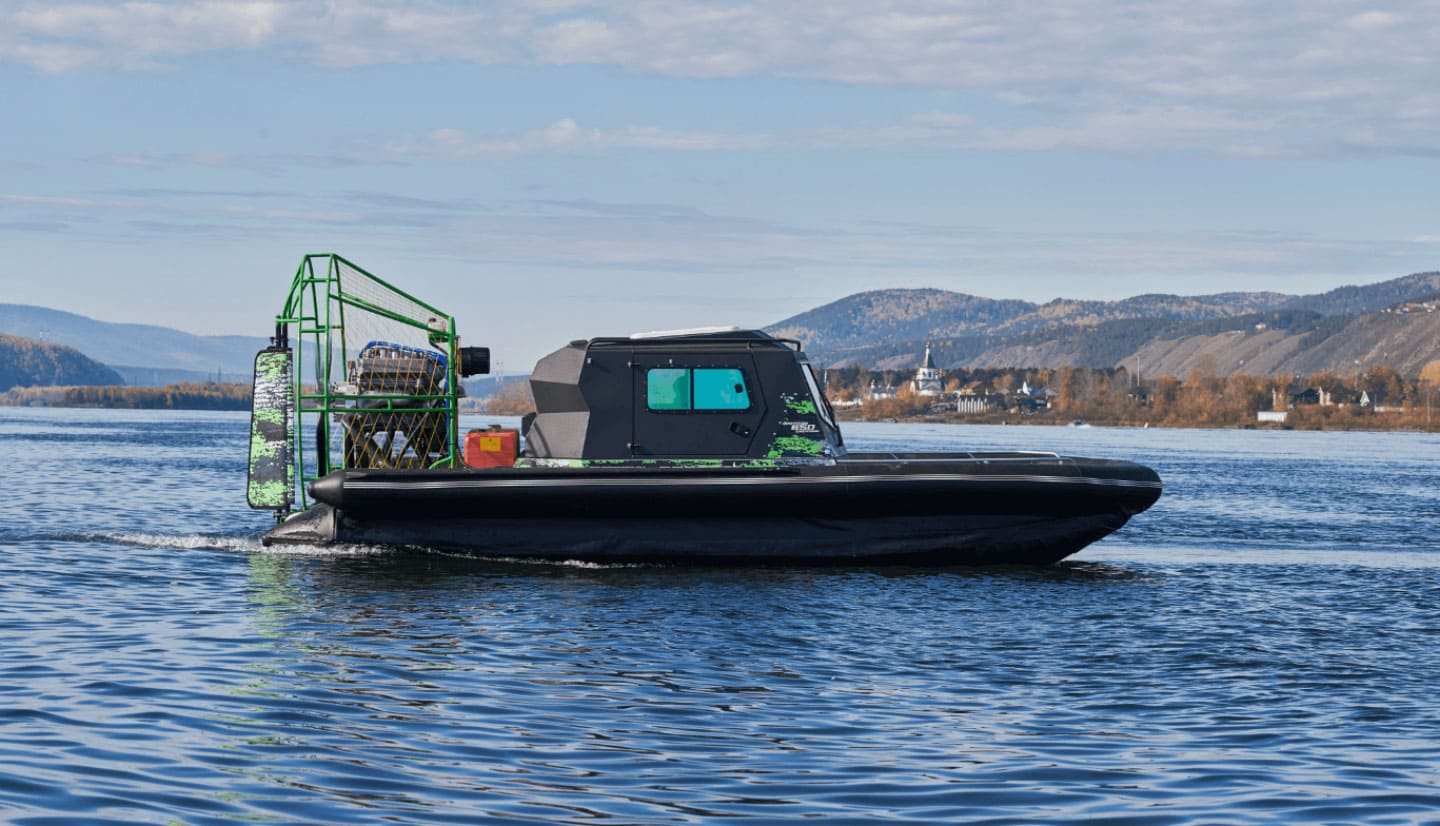 But we went further. We've made our favorite of our lineup even more damn comfortable. Now Phantom 650 "Hunter" available in a version with a warm cabin, which is equipped with a double thermal insulation circuit and a powerful heater.
Winter fishing 2019 will be special!
Call now and have time to book the Phantom 650 "Hunter" with the first cabin! While it is in stock.