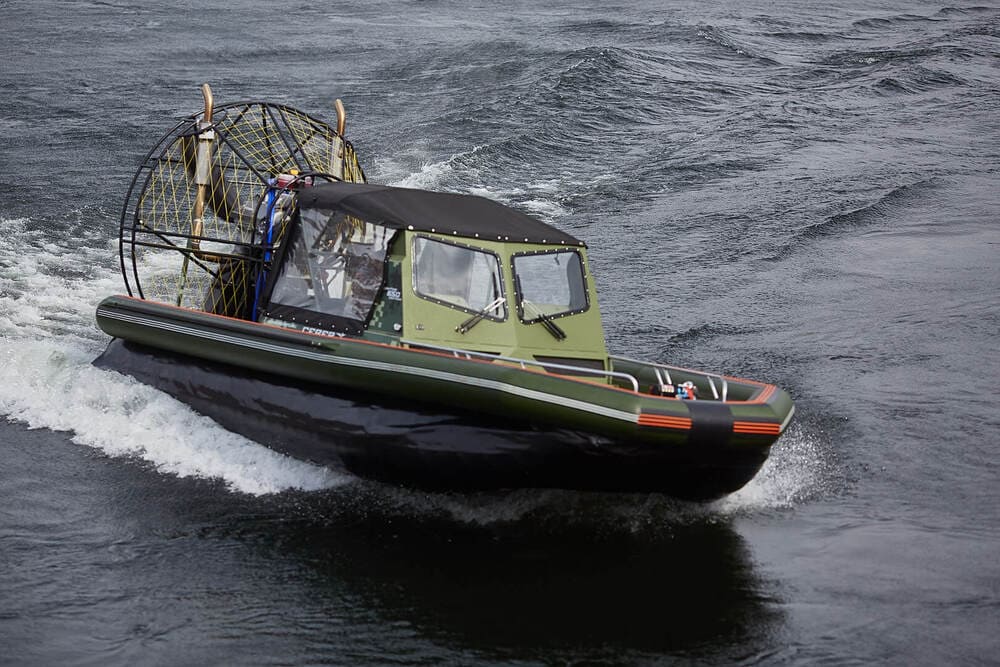 29.05.2018
Often the first cars are problematic: I did not expect that parking sensors would be needed, the engine volume would be larger, my wife persuaded
on an automatic box. Oh, if only I knew in advance! ..
Krasnoyarsk company "North"being engaged in premium class erboats, for the whole spring set only one goal at the head of the strategy - make your first airboat the perfect purchase... Do you need a winch? Is the soft interior worth the money? What should be on the front deck?
First-class engineers, designers and mechanics have already solved the puzzle and similar issues are ultimately solved this May with one single model Phantom 650 "Hunter"... A six-meter boom flies across the water surface at a speed of up to 120 km / h, and recalling the April exhibition, this waterball also accommodates 5 passengers with full equipment. The company jokes that with such parameters it is just right to organize a team competition in high-speed fishing.
Well, if we discard the fictional athletes and take the issue seriously - for whom is this unit?
"Hunter"without introducing the buyer into a stupor with the name, it offers conditions for a comfortable hunt, unlocks the potential in the hands of an avid fisherman and becomes a mobile base for an extreme tourist. Be it a serious arsenal, kilograms of loot, a company of like-minded people
or even auxiliary equipment, such as a small ATV - engineers "North" argue that the nimble boat (recall that this model also has older, almost 9-meter brothers) will cope with a serious load and will not blink the headlight.
In the spring of 2018, a hypothetical customer does not even have to choose from a number of prepared configurations (tell us right away,
what is the main feature of Toyota 1 UZ-FE) - he will receive everything at once... Plus, the manufacturer is traditionally open to know-how: built-in bathroom
or sophisticated electronics inside the cab - whims that instantly go to work, the future owner has time to think about them.
We will add to the all-inclusive package unprecedented support in communication with new and old owners, assembly reports via messengers and delivery to anywhere in our country... At one point, there are so many advantages that there is a slight shame for walking - it's time to get out on the water! And personally, a single race on such a charged Phantom was enough for us to fall in love without memory
into this life-on-the-river.