Investment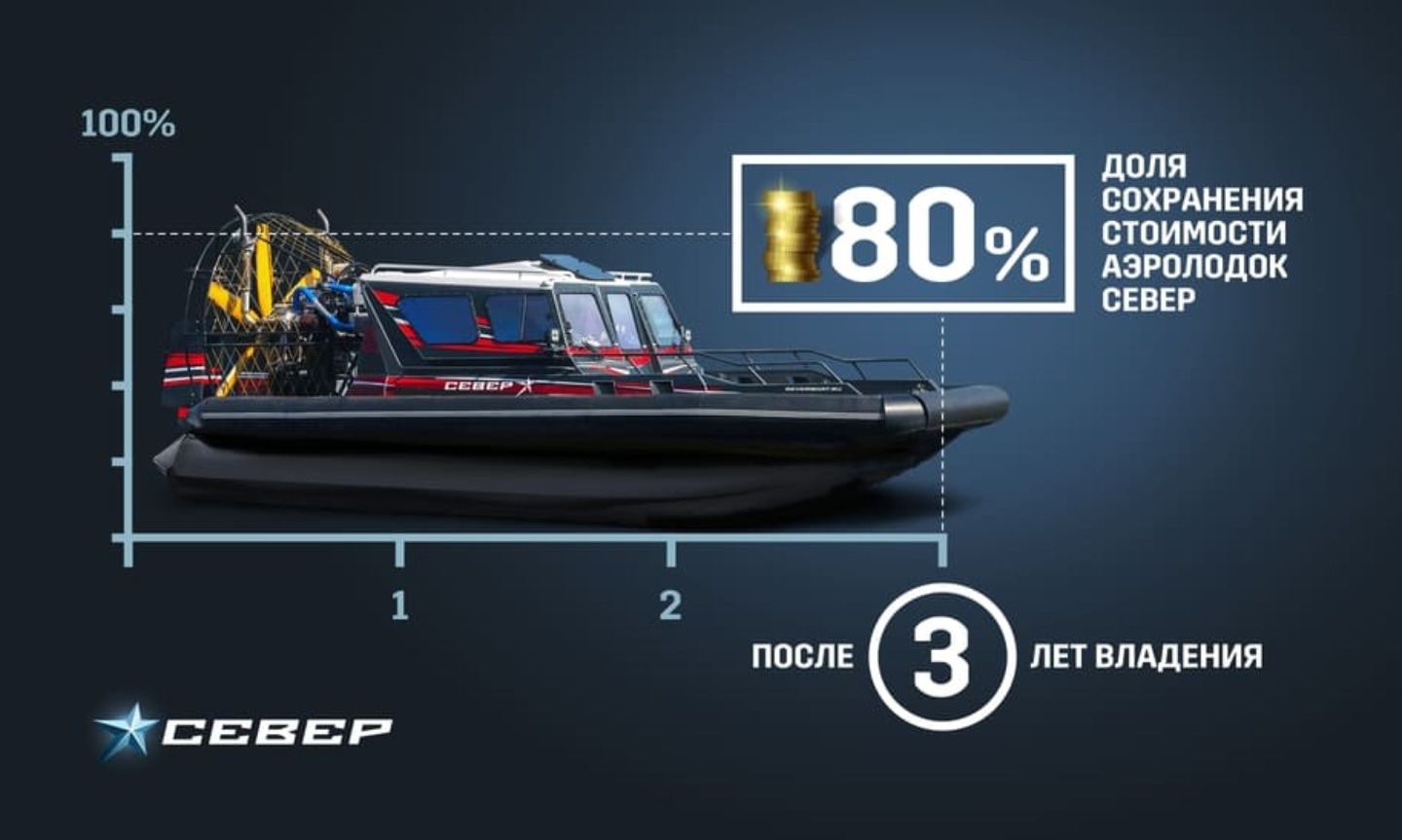 We conducted a study of the preservation of the residual value of the airboat Sever with a run not older than 3 years and calculated that our machinery retains 80% of the residual value.
By the way, this is the level of famous car manufacturers such as Toyota and KIA.
During the research, our analysts studied the residual value of airboats that were purchased in 2016 and sold again
in 2019.
There is only one conclusion: the Sever airboat is not only a completely new premium water technique, but also reliable
and a profitable investment.