Aero boats
We analyze the most affordable option for purchasing water transport with a profit of hundreds of thousands of rubles using the example of used airboats and our special service SEVERBROKER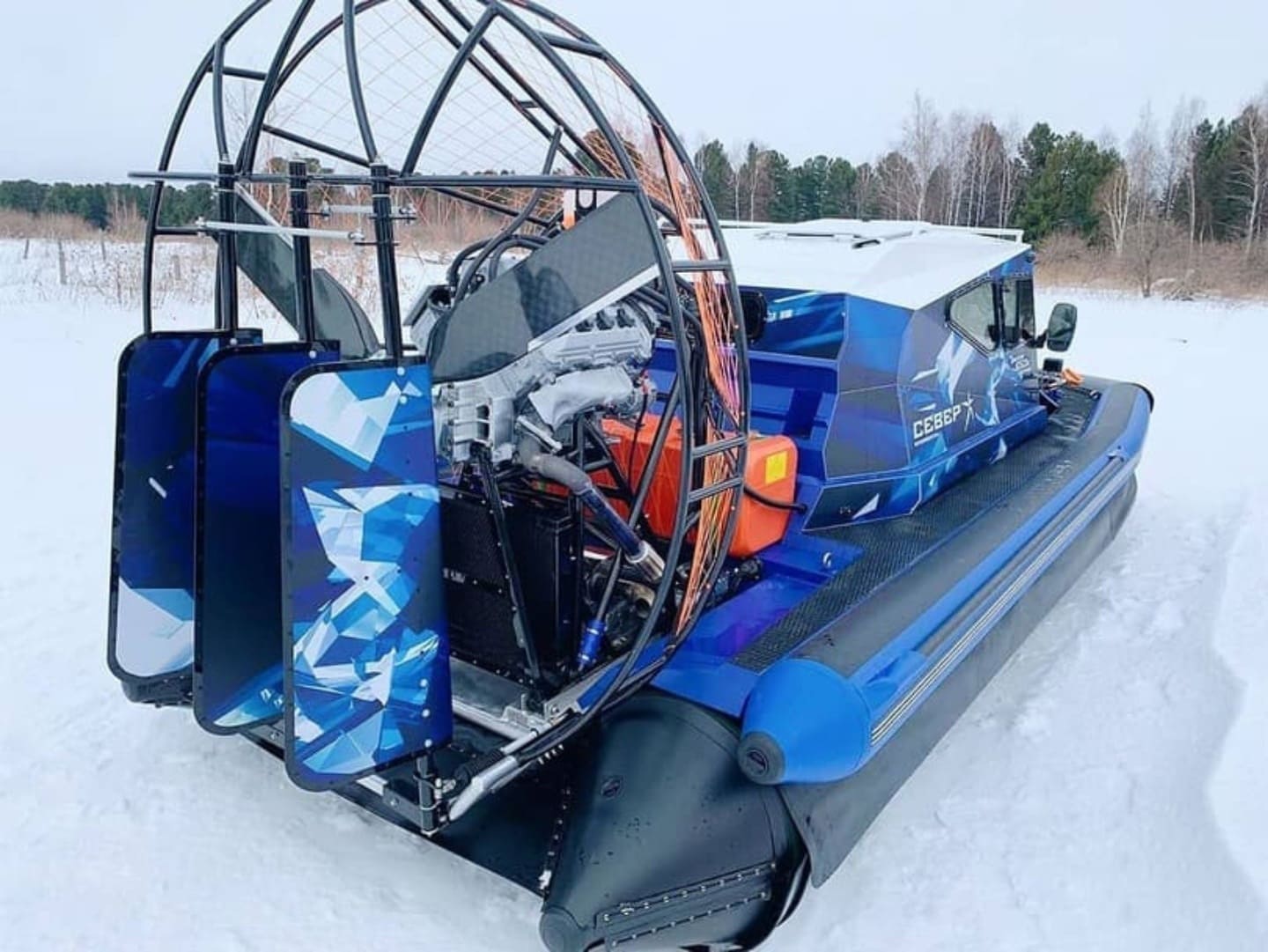 Today we'll talk about boats (sorry for the pun) without water. Buying any equipment, especially if we are talking about something specialized, is always a balanced and deliberate decision, and the fact that any sane person is looking for the perfect balance between price and quality is absolutely understandable and understandable. Dealing with premium technology - we understand that often our client is not constrained in funds and becomes the owner airboat not for the last money, but the more important it is to understand a simple fact: money is found in those who do not scatter it. And here comes the stage SEVERBROKER.
The Sever team has organized a comprehensive service for the sale of used airboats and now everyone can become the owner of a fully charged airboat with a profit of hundreds of thousands of rubles.
How does it all work?
The simplest analogy is "refurbished iPhones". A few years ago, Apple introduced a program that accepted former
used devices and rebuilt them again. Replacing the screen, camera module, housing, battery and other elements that could wear out, while leaving the reliable "core" unchanged.
Such devices underwent a full machine and manual check, after which they again fell on store shelves in the form we were accustomed to,
with the preservation of the guarantee, etc., but with tangible benefits for the end user. Meticulous approach to quality control and confidence
in hardware allowed the company to abandon huge volumes of recycling, and customers - to touch the latest phone models
and tablets at affordable prices.
You may even remember that in those years the media was flooded with headlines in the spirit of "Apple sells used phones", but soon the market judged everyone: the devices turned out to be reliable, in demand and, most importantly, affordable.
Speaking of the "North" - conceptually, this work is arranged according to a similar scheme, and today we accept used vehicles, launching a full cycle of works on its tuning:
we completely restore the boat to its factory condition;
we carry out full MOT and DO NOT LET the model on sale even with the slightest deviation from the norms;
we modernize old ships to the new model of 2020;
we change ALL consumable items, including the most worn out of them - scales;
if you have questions about the appearance, then we even repaint the case;
We discount the price as much as possible (up to 700.000 rubles) for the updated model, according to the configuration, its mileage and other indicators.
The fundamental point is that we do not organize any exchanges or online trading, we do not aggregate third-party offers. Absolutely every piece of equipment goes directly to us and passes through the hands of our own specialists.
Also, we do not use contractors and third parties to organize this process, therefore every "used boat" bears a quality assurance seal, for which our company is appreciated by clients all over Russia and even the world.
But let's talk even more specifically and analyze SEVERBROKER using the example of a restored
Phantom 650K "Hunter"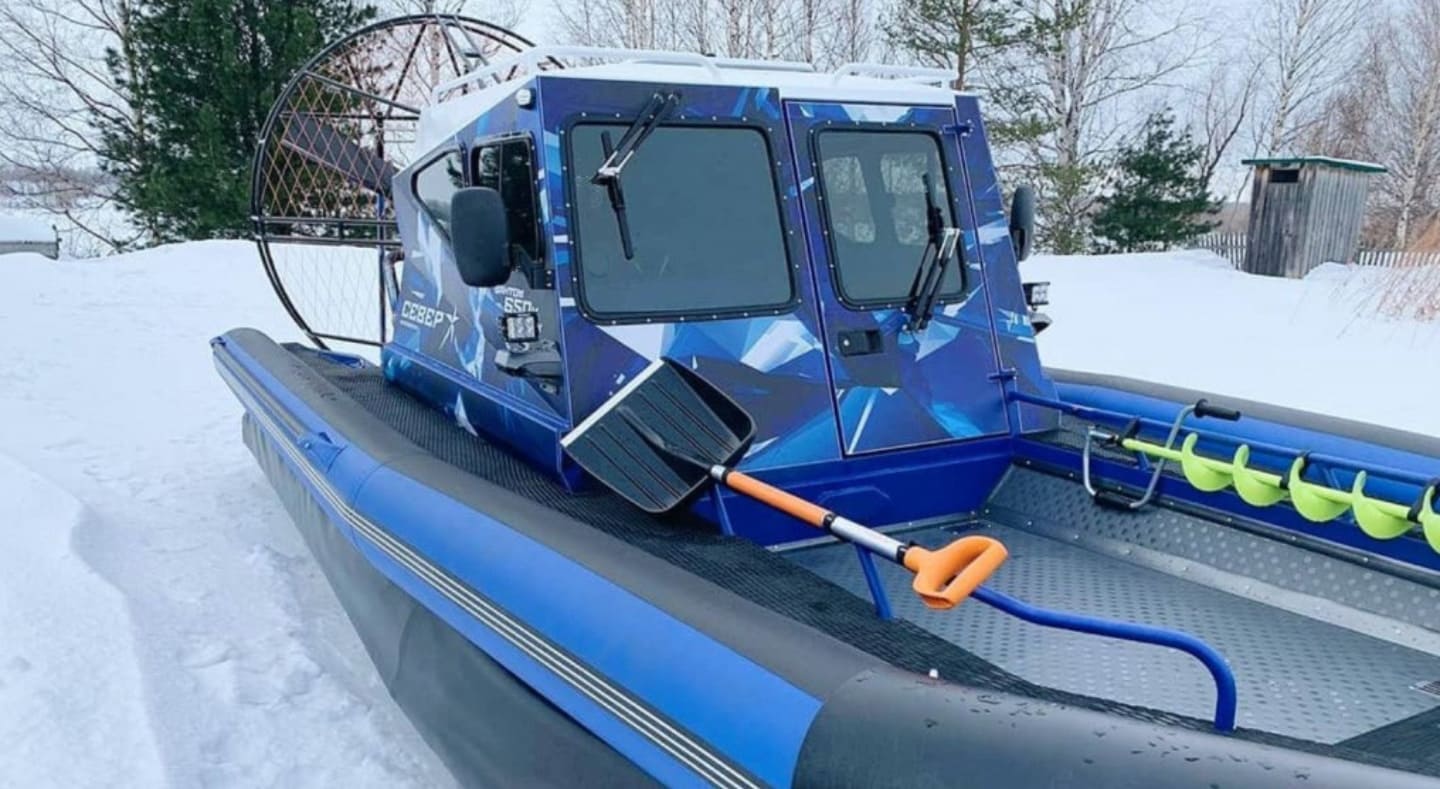 Its former owner was looking for a vehicle for personal purposes, but in 17 hours exploited realized that life had shared
before and after airboat and wanted to maximize his strength by choosing a more powerful engine. The proposal to replace the engine specifically on this ship was rejected due to the strict time frame and we made an elementary exchange for a more costly model.
Total: literally a new boat without defects undergoes maintenance again and is put up for sale at a discount
350 rubles!
It is enough to look at the special page on our Online or a separate account in Instagram, where all models with the most favorable price tags on the market premium airboat.
It is also important to understand that such transport breaks all records when it comes to the share of safety in the price (specifically for the "North" - this is an indicator in the region of 80%). And here the second side of the coin is revealed to us: airboat is an investment of money for tomorrow.
Several trips, a whole season and even a year - a similar airboat practically does not lose in price in the secondary market, and because of the inevitable rise in prices in all spheres of our life, it can even add in it.
The most inspiring ever since SEVERBROKER - this is that an excellent opportunity to switch to the highest level equipment appears far beyond the world of fishermen and hunters. Government structures, large industrial companies, private transportation, special services - for them such an offer is an absolutely real and affordable chance to strengthen their activities
without compromise on quality and reliability.
By tradition, we leave the conclusion to you.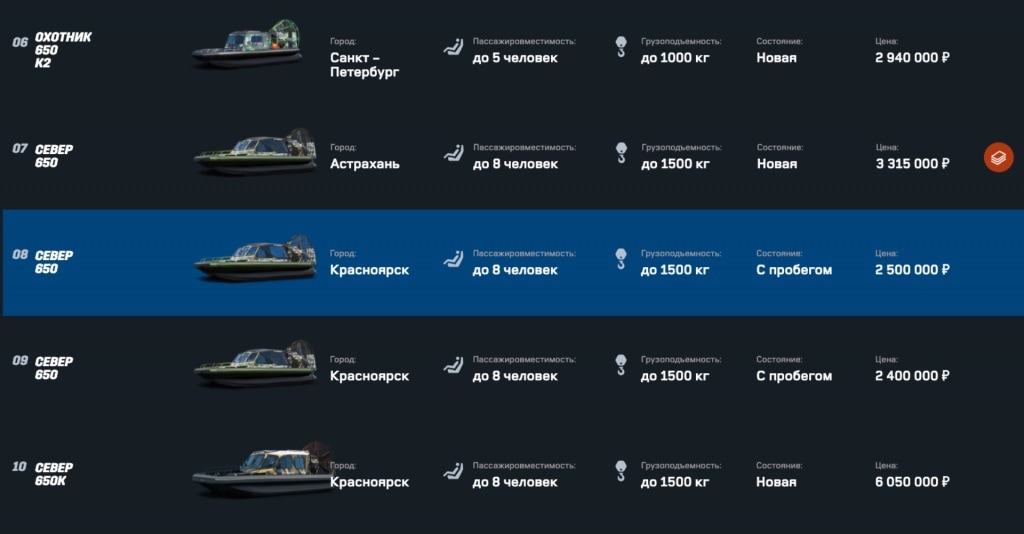 Explore the range, ask questions and contact us.
We remind you that in closed dealerships we conduct a full presentation of any model you like via video link and thanks to the well-established work with transport companies - We deliver equipment without any delays.
It remains only to choose the model you like!