You heard about hovercraft... Massive, large-sized, such units can often be seen
in foreign military films and thinking out their capabilities is not so difficult.
But what is aeroboat: a completely different transport or a simplified design of the first option?
Aren't an airboat and an airboat synonymous?
You once heard about the snowmobile only in historical programs about the war ...
And while the brain is trying to systematize new names in the head - the advertisement that appears already invites you to buy
some kind of airboats, although you were not interested in any air boots.
Fortunately, the Sever company is not the first year on this market and we can easily explain to you all the subtleties of these names.
Let's collect our thoughts and calmly put everything on the shelves.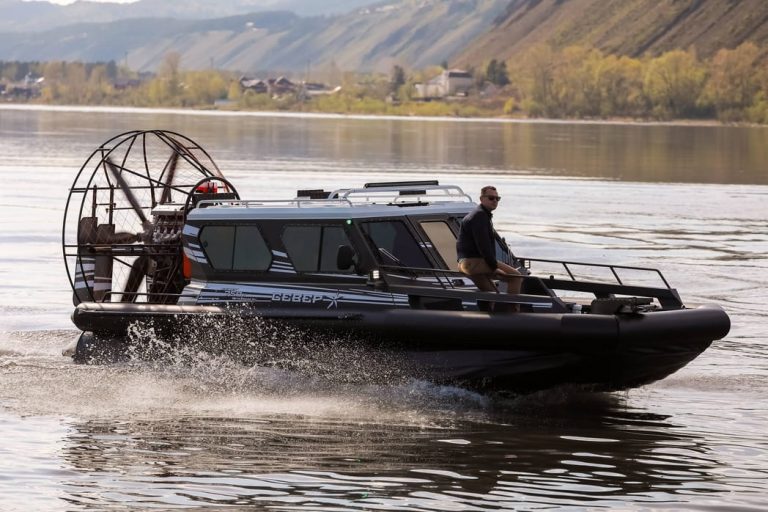 Aero boats
Ultimate ship capable of navigating
on water, ice, snow, hummocks and stones. Scale-protected cylinders support the structure on the water and allow you to reach tremendous speeds without compromising maneuverability
Aero speedboats
Due to the system of movement on water (planing effect), airboats are often called airboats. The minimum contact of the bottom of the hull with the water surface, coupled with a good motor, guarantees high speeds even
on cargo models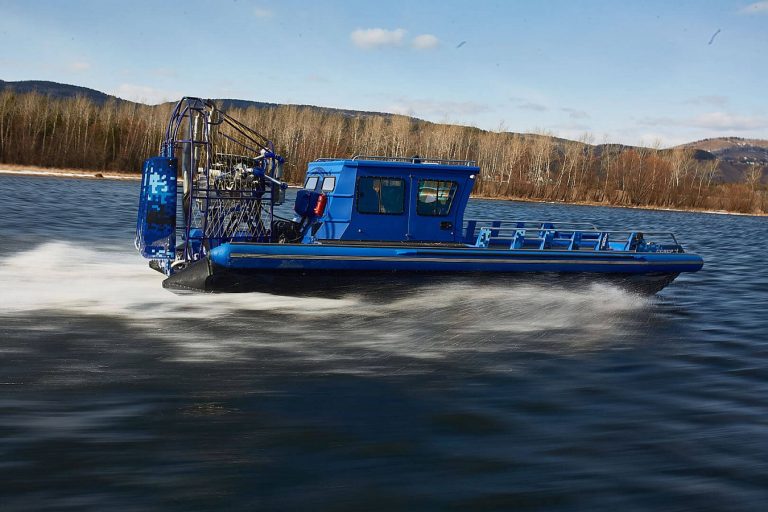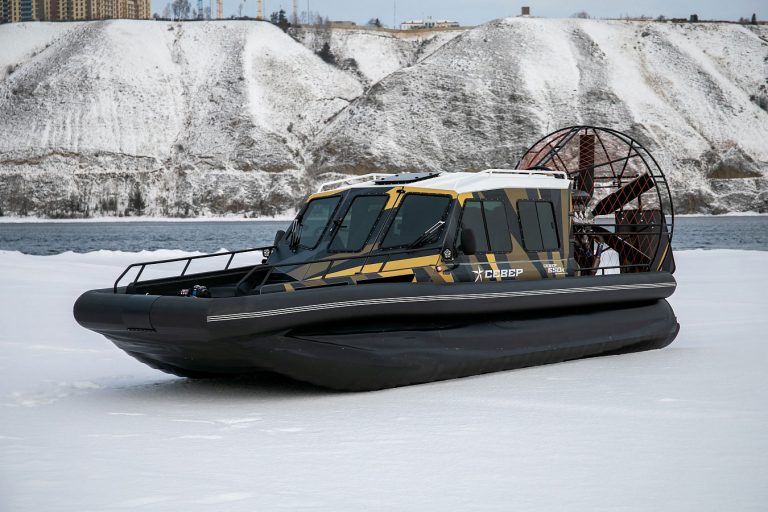 Aerobots
The word came to us from the west,
from the English airboat (literally - air boat, airboat). It is synonymous with the first two names. The company "Sever" produces airboats according to its own technologies,
using the best materials from all over the world.
Aircraft
It is generally accepted that modern airboats were born as a logical and long-awaited development of the ideas of the first boats and inflatable "motorboats".
In fact, the airboat has with its ancestor
there is not much in common, since it has tens of times greater capabilities and hundreds of times greater reliability.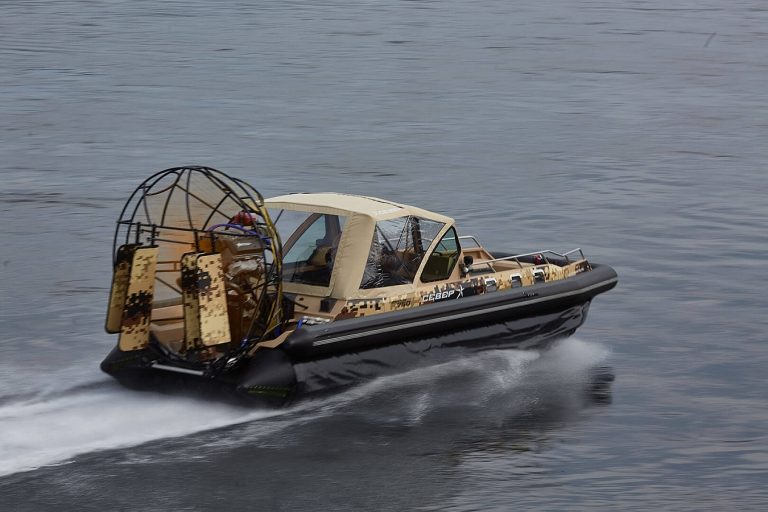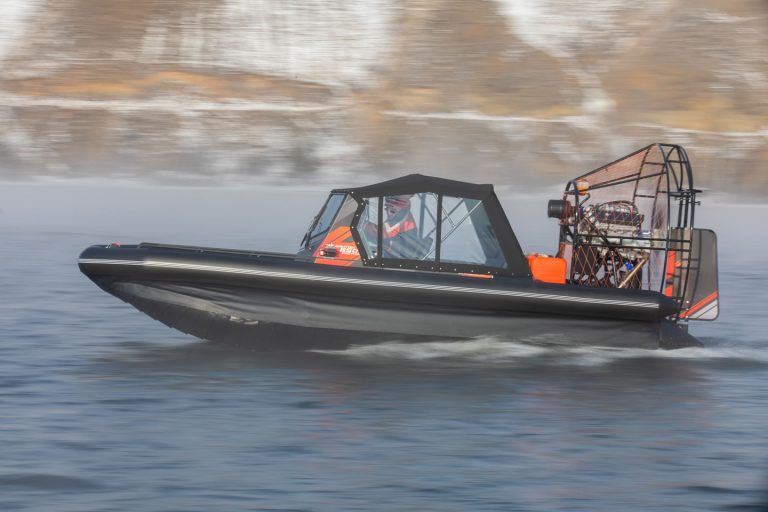 Hovercraft
Alternative technology of water transport, implying air expulsion
under the hull of the boat, thanks to which the ship is kept
over the water surface. Massive transport
with its strengths and weaknesses
Snowmobile
They were invented over 100 years ago and are a kind of progenitors of airboats. There are a number of modern models, but their functionality
in comparison with other types of equipment, it is rather limited.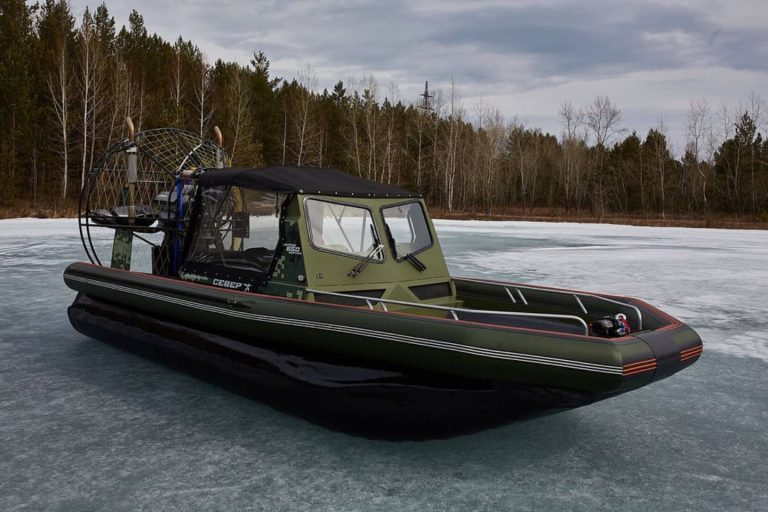 Thus, the main thing that you need to pay attention to is your personal needs and goals of operation.
If the tasks of your new transport will include a fishing trip 1-2 times a summer - obviously, you do not need a boat
with a huge deck and interior insulation. If your job is related to the transportation of goods by water - of course, there is no point in taking a small rattling boat and putting yourself and your business in danger. There is no universal transport for each separate task, but there is an exclusive approach to each of the requests!
Aerial boats "North" - and a versatile way to satisfy the needs of any client. Our lineup represents more than a dozen different offerings, each of which has been formed in close collaboration with real fishermen, hunters and industrialists. Be sure that our managers will select the boat for you, and in exactly the configuration that will satisfy all your needs.
Agile and open Hunter 650 or a real water bus Phantom 850A - you can try each of the models
on yourself, evaluate the management and agree with us about every detail: from the choice of the engine to the design of the case.
Perhaps you are going on a trip with a large company - our flagship North 750K will be able to take the company away
up to 10 people to the most amazing corners of our nature.
Whatever your goal, our airboats guarantee unprecedented reliability, ease of operation and maintenance, and most importantly - driving pleasure without any season restrictions. These handsome men will definitely not gather dust in the garage!
But to believe the words is the lot of fools who do not count money. That's why we invite every connoisseur of quality water technology for a test drive! We will show what the airboat is capable of, we will cut the waves and the wind together with you, and we will simply show you rest in the style of the "North".
We are waiting only for you!